Navigation:
Home
> Customer Testimonials and Reviews
Customer Testimonials and Reviews
Here's what a few of our customers have had to say about us.
Have a testimonial of your own to share? Click Here fill out our short testimonial form.
Steve Haack
My son and I have been fishing with Gregg for three years now. We go for crappie and bass and he always knows where the fish are and how to get them so we've never been skunked. Our most memorable experience was catching a 45" muskie while out bass fishing. Gregg always treats us with kindness and respect and that matters a lot to me. I highly recommend him. Steve Haack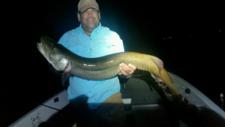 Joe Oprosko
Chanhassen, MN
Gregg has been a great guide for me for the past 2 years but it seems like I have known him for 10. I have fished Musky with him 4 separate times and have put a Musky in the net 3 of those trips, and on the other trip on Waconia we had one hooked and dropped (that's a story you'll have to ask Gregg about). The Muskies we put in the net were 41" (my first musky ever, 15 minutes into the trip), around 50" (we didn't measure her because she was out of the water too long unhooking her), and my personal best 51" fish under the "Blood Moon" lunar eclipse in Sept. 2015 (the one in the photo). Gregg is fun to fish with and has great pointers. On some other trips I have gone with him on for Walleye and Northern, my wife has joined us, and she was made to feel very comfortable and enjoyed the trip, not to mention out fishing me. Gregg is a great choice whether you want a hardcore Musky casting trip, or a fun day trolling for Northerns with the family or company outing.
Burns McKinney
Summer 2015 - Spring Park, MN
I visited Lake Minnetonka with a group of 9 friends from college, and Gregg and two of his guides took us out on three boats to hold a mini tournament. We caught plenty of Northern Pike and Bass and had a great experience. Most important, they were fun to work with and showed us an awesome time on the lake. When we scheduled it, Gregg was also very prompt at replying to emails and made it a seamless experience for planning purposes. We would very strongly recommend them to anyone looking for a good day fishing in Minnetonka.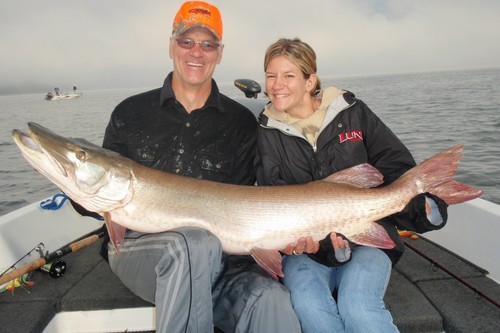 Joe Hartung
Mr. Greg Schroeder, Looking for a fishing guide, let alone a good Muskie guide was a mission that I had been thinking about for many years. So, I just never took the time to get involved in the sport. My daughter, and I attended the Minnesota Muskie show at the Blaine sports complex in 2008. Holly macro, talk about getting excited to go Muskie fishing! That when we came across Greg in his booth. After talking to him for a short period of time I was convinced that he was the guide to book my first Muskie trip with. My daughter agreed and we got are date set. Are outdoor experience on the water with Greg that day will be one of the most exciting thrills of a life time of Muskie fishing. My only request from Greg was to make sure that my daughter caught a Muskie that day... Well, he did better then that. With his great experience and knowledge of the sport, we caught two great fish that we released back to mother nature for another fishing day with Greg. Oh yaw, his company wasn't bad either. Thanks for a memory of a lifetime Greg. Much continued success. - Joe Hartung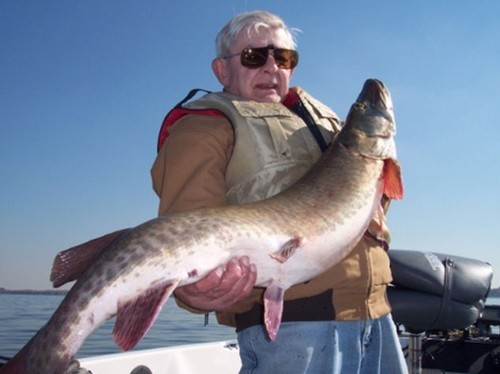 Bob Wesloski
"Gregg is a very experienced and knowledgeable guide. He knows where the fish are and the best methods to catch them. I have taken my grandkids fishing with him on several occasions, and every trip has been memorable. The kids always had a great time."
-Bob Wesloski
Leigh Middag
I have been a fisherman all my life and along with the assorted strategy, techniques and knowledge one collects in pursuit of this great outdoor sport (not to mention tackle), I find the most important characteristic in successful fishing is passion.
Gregg Schroeder has that passion; he is determined to give his clients their most memorable day on the water, ever. Gregg has the innate ability to tailor the guiding experience to his clients' level of skill and interest. He is a true professional with top notch gear, equipment and the latest information to put you in the hottest spot at just the right time of day.
It is no accident that with Gregg as guide, I have boated my largest musky and northern pike to date. His teaching, preparation and hard work allow me to make the most of my time on the water and maximize my own efforts. Whether you are looking to share a personal best, a laugh or that first cup of morning coffee at the launch, I could not recommend his services more highly.
-Leigh Middag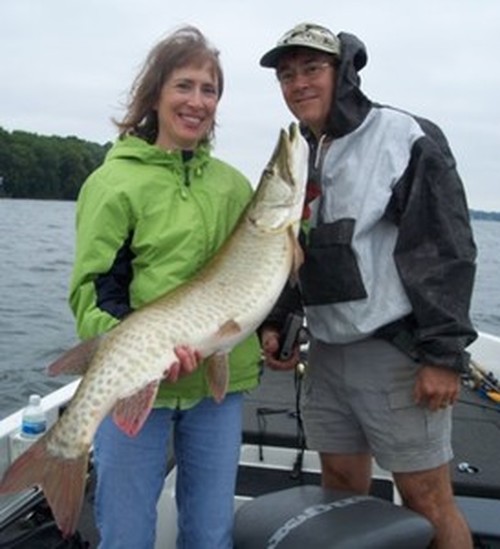 John Tyler
Musky fishing is a fun but challenging sport. It takes time and significant dollars to get after it. Some spend thousands on boat and gear and usually come up short and frustrated in the process. Muskies are tough, elusive and generally very tough to catch, much less landing a true trophy. Many people fish regularly and never catch or even see one. A competent guide is a tremendous alternative and advantage and much less expensive than boat, truck and gear.
I have fished muskies since 1991 and with Gregg Schroeder regularly over the past three years. The real shots at true trophies have all been in Gregg's boat. Some fisherman just have a knack for putting fish in the boat and Gregg is one of those talented individuals. He knows not only the "spot on the spot" to fish, but how to fish them for a crack at really true giants. We have had fish up to 53" in the boat and up to an estimated 54" on and next to the boat. Gregg and his clients have had much bigger landed. With Gregg, you will get your shots, learn a lot and have fun too. It will be up to you to turn opportunities into photos. No one will work harder for you to see that you do!
Travel to northern Minnesota/Canada to make it all happen? Forget it. In my opinion metro musky lakes hold the next state musky record. I expect it will come off of one of Gregg's "spot on the spots" for a very lucky client.
- John Tyler (Eden Prairie, MN)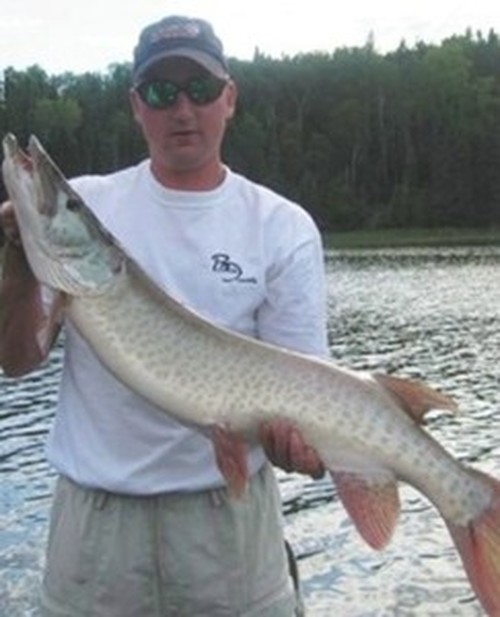 Jason Beck
I have known Gregg for over ten years, fishing is what brought us together. The first time I meet him was on a guided fishing trip that we purchased. From the moment we got in his boat I knew we were going to have a great time. Gregg worked extremely hard to make sure we were catching fish and having a good time. I have been very fortunate to fish with him many times since then and have gotten to know Gregg and his family. You will not find another fishing guide that will work harder for you than Gregg. His knowledge of the lakes and different species (and how to catch them) are incredible. If you are looking for a guide this is your guy.
- Jason Beck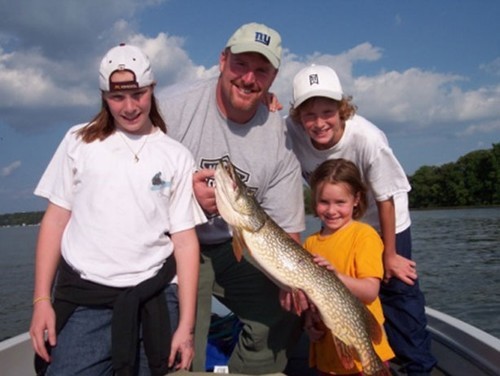 Brian Williams
Gregg, I just wanted to thank you for one thing. Creating Memories for me and my kids! All of them had a blast. You were great with all of them. Many Thanks, BW and Kids
- letter from Brian Williams, former New York Giant
---
Send Us A Comment
To our past clients: We appreciate your comments and if you would, fill out the form with comments and a photo about your experience at Schroeders Guiding Service. Fields marked with * are required. Please enter the Name field how you want your name to read on our website (Examples: John Doe, J. Doe, John D., John Doe Corporation).