Navigation:
Home
> Lake Minnetonka Muskie Fishing Guide Service
Lake Minnetonka Muskie Fishing Guide Service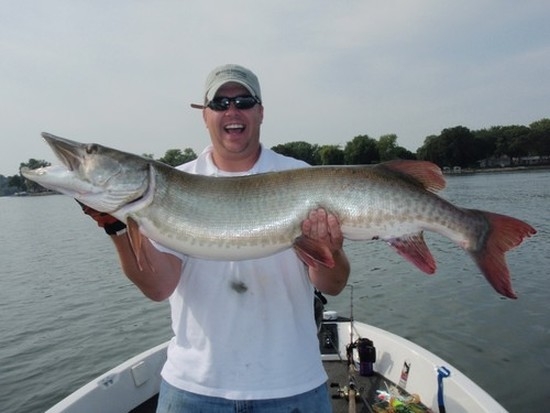 We are MUSKIE Fanatics!!!
Guaranteed Dates Remaining for 2018
I am booked up!!
My partner is awesome and has dates open . Email for remaining dates for your best chance at a Monster!!
If you want to fish with passionate, knowledgeable muskie guides, you have found the right place. We are talking HUGE Muskies!! We top the 50 inch mark many times every year. A 55+ incher usually takes top honors annually. We know these waters so well, we offer Guaranteed Muskie Trips. Book TWO 6 hour trips in one season and we Guarantee at least one boated muskie or you get a free 4 hour trip! In 31 years of guiding, we have only had 3 free trips given out. On one free trip, the client caught a 46"er and a 44"er on Lake Minnetonka.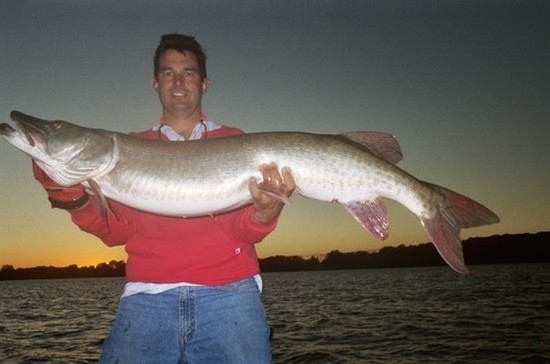 Muskie Numbers and Size
You will be amazed at the size and number of muskies just 25 miles from the Mall of America. Multiple muskies in a day are very common. On one trip, we boated 6 muskies over 40 inches. Another morning produced a 45", 51 1/2, 51 1/2, and a 52 1/2 muskies for a father-son duo! They also lost another over 50" at the boat!! We caught 14 muskies over 50" in September alone on Lake Minnetonka. Another trip produced a 53 incher for our client. His personal best with us was a MASSIVE 55 incher on a top-water lure in September.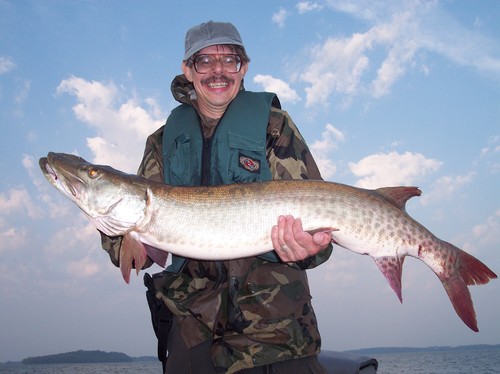 Trip Information
Muskie Season: The muskie season runs mid-June through October. August, September and October tend to be the most productive months for muskies.
Your Trip with Us: We will have a ton of muskies located before you arrive. This vast knowledge of the fish, their location and feeding patterns is what makes our success rate so high. Whether you are new to muskie fishing or are a seasoned muskie nut looking for a "personal best", we would love to help you out. We know where the muskies are and how to catch them. Join us!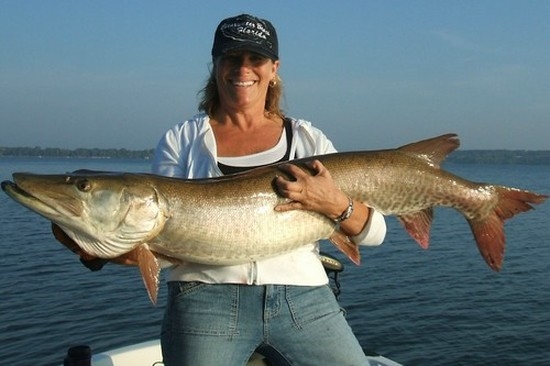 Rates: Priced per trip, not per person
$350.00 - 1/2 Day (4 hours), ADD a 4th person for $50
$450.00 - 6 hour muskie trip, ADD a 4th person for $50
Book

TWO

6 hour trips in SEPTEMBER or OCTOBER and we guarantee a boated muskie or get a 4 hour trip free.
Equipment: We provide quality equipment and top notch guides with vast knowledge and experience. We will work hard to put you in next year's Photo Gallery!
Article: Read a Muskie Article by Gregg Schroeder: Muskie's Inside Out.
For Reservations or More Information: Please email or call us.